September 13, 2019
A Better Start…for Life

Nature's One, the leader in organic nutrition for infants and toddlers, asked us to help refresh their brand and make it more pertinent to their target audience of parents who can't or choose not to breastfeed. Their existing brand was positioned as the "first organic formula," but didn't go further to inspire parents to choose the brand because it would be the best for their baby.
We created a tagline that positioned Nature's One not just as a great formula for infancy, but as "A better start…for life." By showing that Nature's One formulas contained everything needed for optimal health, growth and brain development, we made it clear that by starting with us, a child will be further ahead down the road.
GOALS/OBJECTIVES
Our goal was to position Nature's One as a trusted friend and expert, who cares as much about baby's health and well-being as her parents. We wanted parents to know that Nature's One had expertise, authenticity, and a welcoming community where they could ask questions, get answers, and trust that their baby was in good hands.
WHAT WE DID
We refreshed the logo, fonts and color palette to be fresher and more appealing, and developed a story and visual campaign to guide the brand imagery, collateral and website development that showed kids doing amazing things…things that they could only do because they had had such a great nutritional start.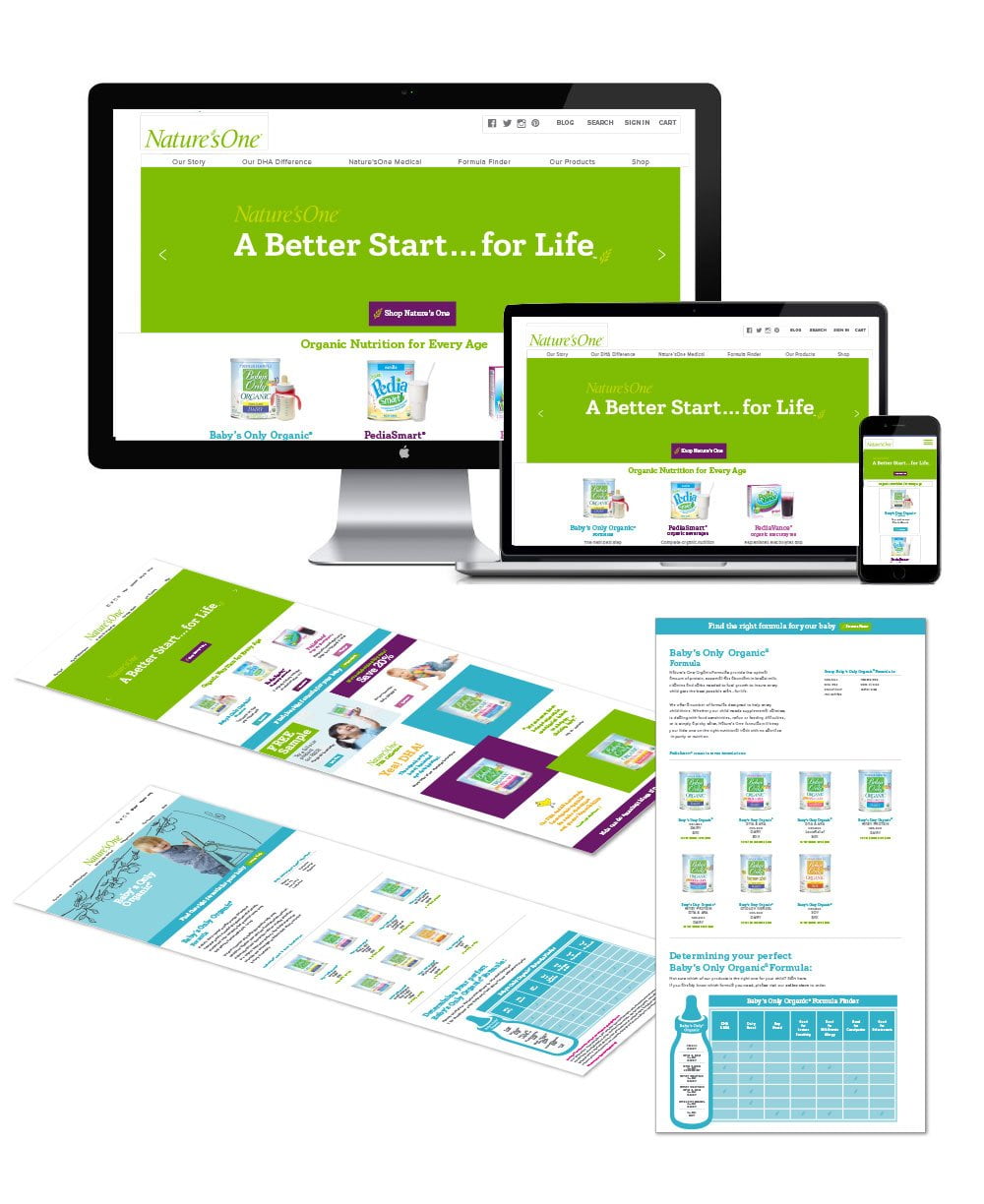 Candice & Co. and Verb Garden, Inc. |   Brand Strategy & Development
SHARE