January 13, 2019
Unique Stone
Candice & Co. and Verb Garden, Inc. |
OVERVIEW
Unique Stone, a maker of cast-stone garden ornaments, had a great story…they just didn't know how to tell it. The original owners had traveled the country and the world collecting one-of-a-kind original treasures, making molds from them, and then replicating the originals into stunning reproductions. The new owner took the business one step further, developing relationships with North Carolina's famed Biltmore Estate and Historic Charleston.
Before we were hired, the company was simply showing photos of their pieces with no story and no sense of brand identity. We took their rich background and created a brand worthy of the beautiful historical pieces they sell.
The new tagline, "History in the Making" is both a nod to their reproductions and to the care and time they take in developing and crafting new pieces. We gave them a completely new look complete with a more legible and sophisticated logo, conducted a photo shoot, and designed and wrote a stunning catalog showcasing their most noteworthy pieces, their time-intensive Old World techniques, and the interesting back stories on certain reproductions.
GOALS/OBJECTIVES
Our goal was to make Unique Stone stand out in a fairly competitive marketplace, where name recognition goes a long way towards purchase intent.
WHAT WE DID
We developed a new website, created weather-resistant tags that identify Unique Stone merchandise at retailers and garden centers, and upscaled their merchandising at both their trade shows and in their permanent showroom at the Atlanta AmericasMart.
Catalog Design  |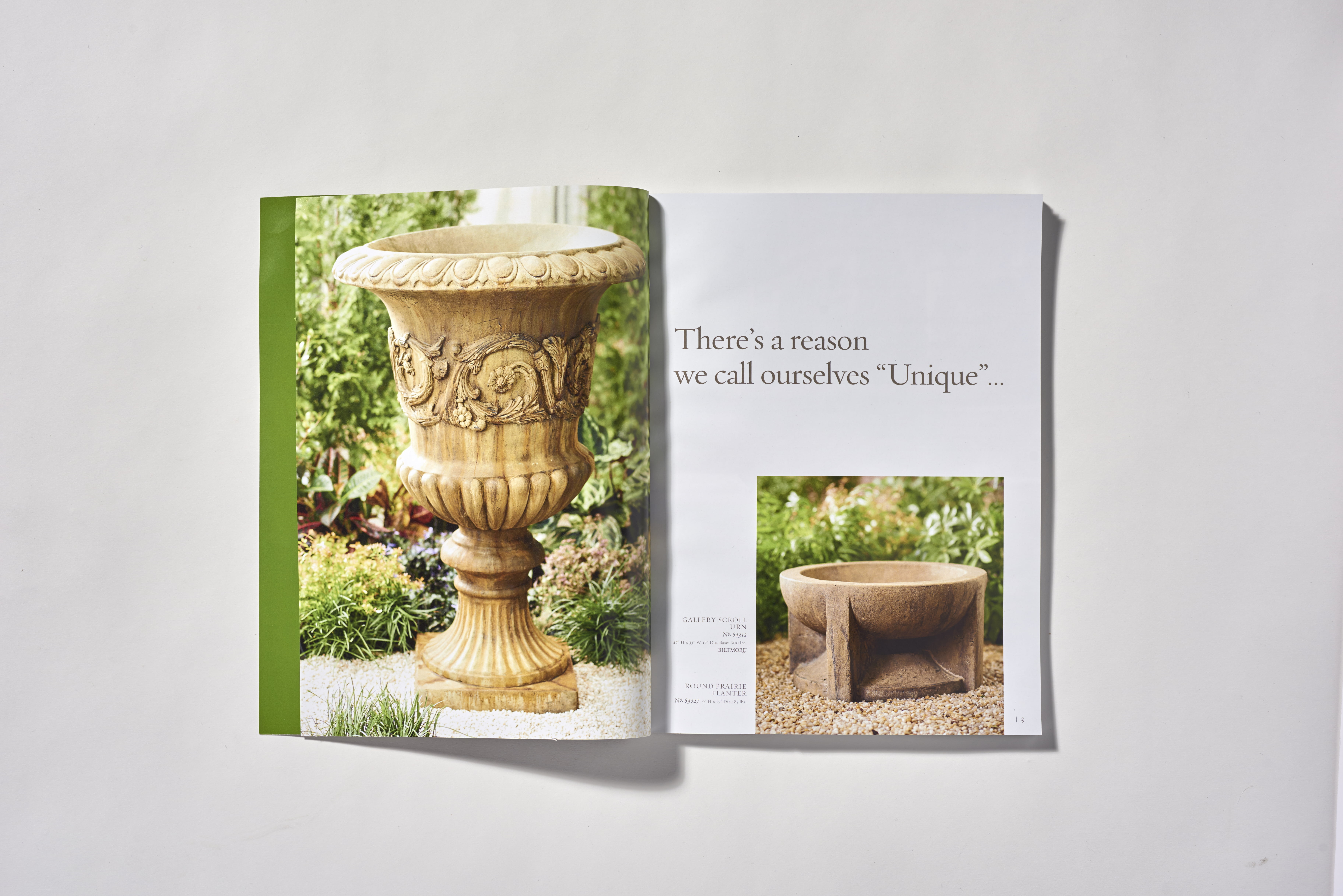 Advertising Print  |
Logo Design  |
Website Design and Development   |   UNIQUE STONE
Photography Direction   |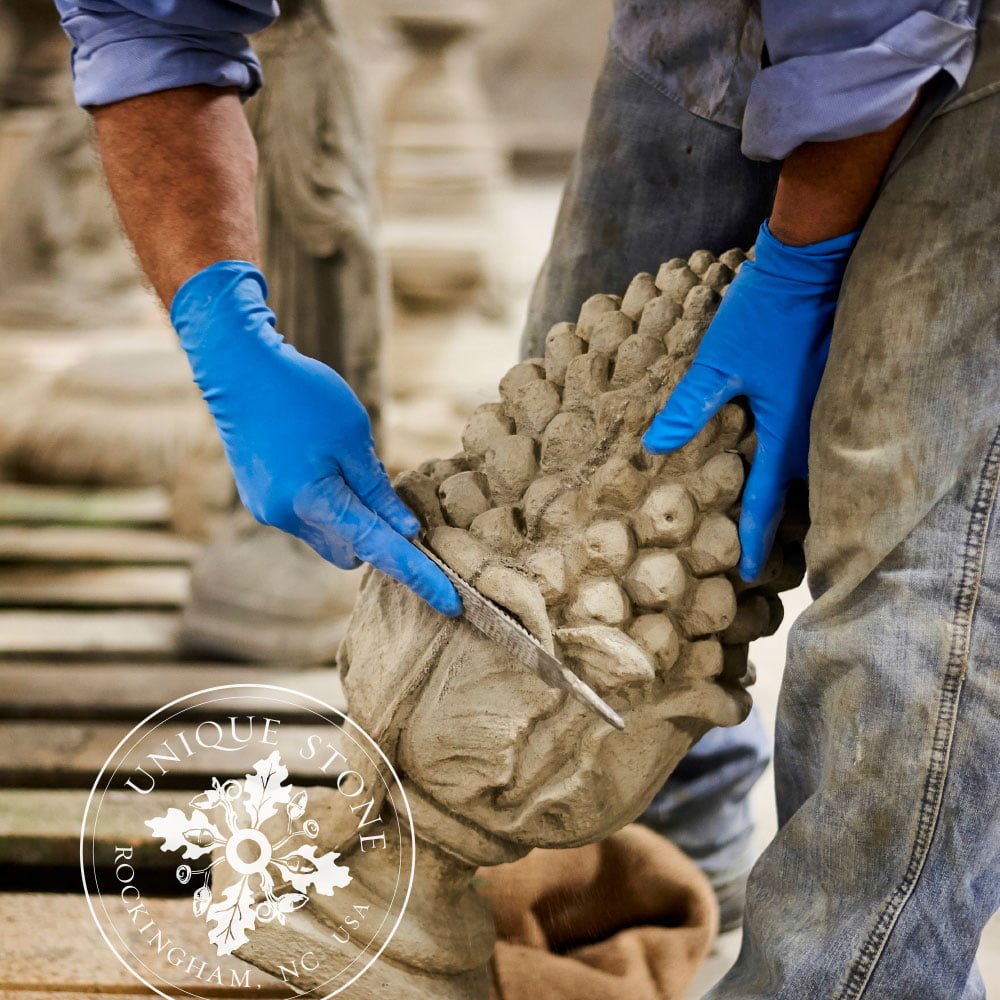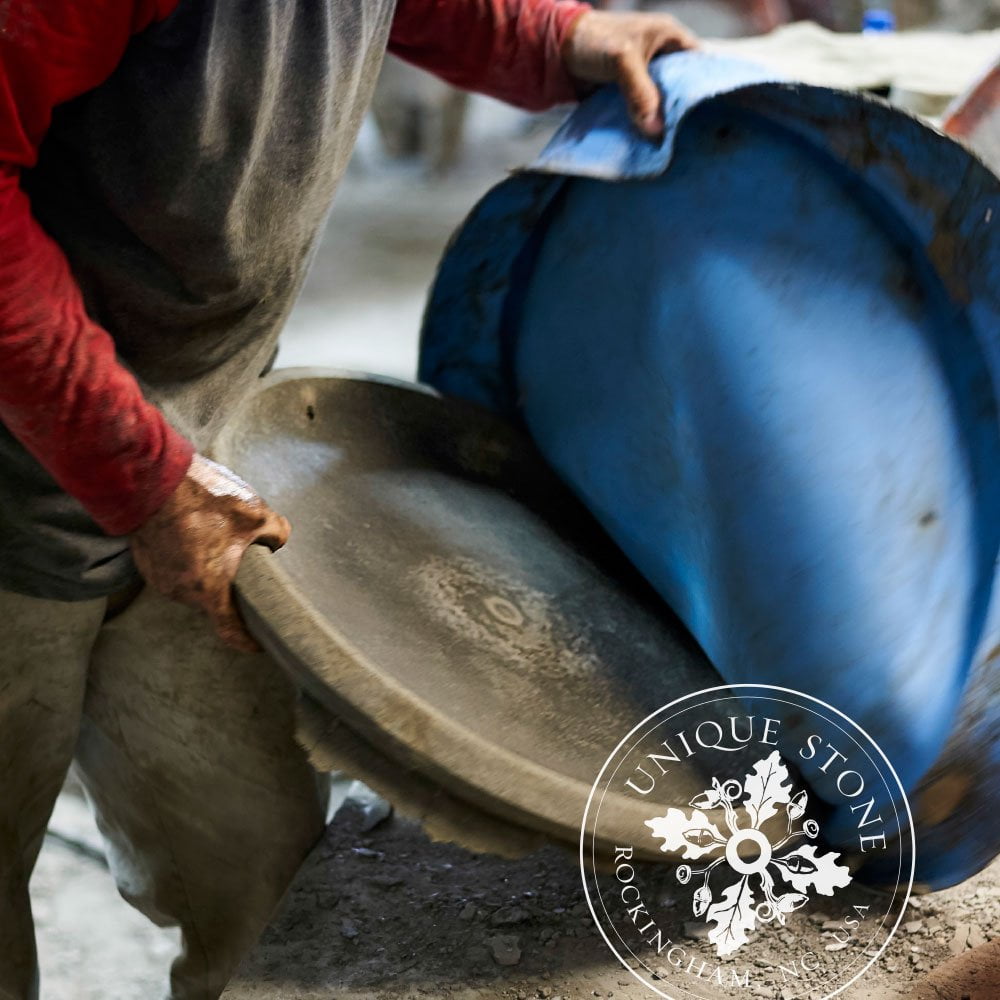 Trade Show and Showroom Design   |
"Before" and "After"
Candice & Co. and Verb Garden, Inc. |
Brand Strategy & Development, Logo Design, Creative Direction, Storytelling & Copywriting, Social Media, Website, and Photography Direction
Developer |  Jonathon Harris, Demo38
Photography  |  Mitch Wiebell
Styling |  Candice & Co.
SHARE